The Benefits of Investing in High-Quality Furniture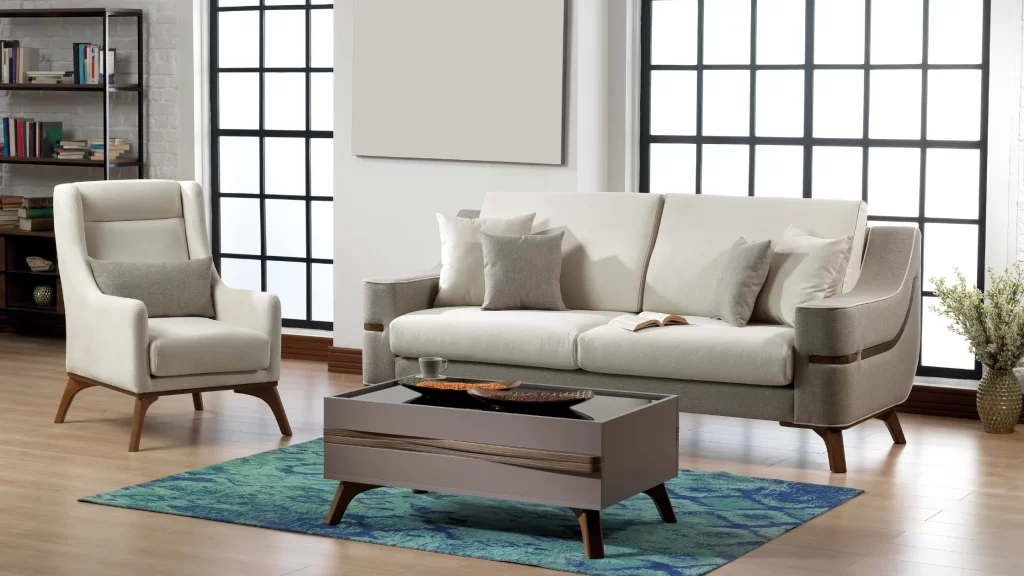 Investing in high-quality furniture can seem like an unnecessary expense, but the benefits of purchasing quality pieces are long-lasting. From reducing pain and discomfort to increasing the resale value of your home, there are many reasons why you should make a one-time investment in luxury furniture.
In this blog post, we will explore three significant advantages of investing in premium furniture.
Durability
Some furniture pieces require a level of durability that cannot be achieved by cheaper materials. For instance, those that are going to be used on a regular basis, such as your kitchen table or sofa, must be sturdy and durable enough to stand up to the rigours of daily use and abuse.
Purchasing quality solid wood furniture is the best option if you're looking for heirloom-level durability. This material is far tougher than other materials such as MDF, particle board or pressboard laminates and can last for a lot longer too.
Ask about the construction and fabrication processes of the piece you're considering before buying. Truly high-quality furniture is almost always hand-crafted rather than mass-produced and should have a robust finish that will resist water rings, scratches and general wear and tear.
Comfort
When you purchase high-quality furniture, you can expect to enjoy a greater level of comfort than with lower-cost alternatives. This is because quality furniture is designed to withstand the stress of regular use, which means it will last longer than cheaper models.
Moreover, higher-quality furniture is often ergonomically designed to provide support and cushioning for your body. This is an important feature because discomfort can impact your mood, productivity, and overall well-being.
Finally, premium furniture is visually appealing, which makes it a great way to enhance the aesthetics of your home. You'll also be able to achieve a cohesive look that showcases your personal style. In contrast, cheap furniture can make your space appear drab and outdated.
Aesthetics
The aesthetic of your furniture can have a big impact on the energy in a room. This is especially true for upholstered pieces, such as couches and chairs. Investing in quality furniture with a modern or traditional design can elevate the overall look of your home.
Using curvy shapes is a throwback style that's making a comeback in high-end furniture. These rounded elements create a tranquil vibe that's cozier and more intimate.
The Aesthetic movement of the 1860s encouraged design reform for both functional and decorative purposes. This included utilizing all available space in a room, such as the formerly neglected corners of a cabinet or bed frame. It also favored flat rather than raised decorations, light frames on tables and chairs, and ebonized or coloured finishes.
Sustainability
Furniture made with top-quality materials requires fewer resources in the production process, which reduces its negative impact on the environment. It also lasts longer, meaning that you won't need to replace it as frequently.
Moreover, furniture manufacturers focused on sustainability strive to utilize eco-friendly shipping methods to minimize carbon footprints. They also prioritize fair labor practices, including paying workers a decent wage and providing safe working conditions.
In addition, they use nontoxic finishes and fabrics and repurpose wood that would otherwise be discarded. You can also look for the Forest Stewardship Council label to ensure that wood used for furniture is not contributing to deforestation. Furthermore, they may employ closed-loop manufacturing to further achieve greater levels of sustainability in their operations.
Resale value
Investing in high-quality furniture can help increase the resale value of your home. It may cost more upfront, but it can save you money in the long run by preventing the need for frequent replacements and repairs.
High-quality furniture also offers a wide range of stylish options that add personality and character to your space. It is more comfortable and durable than cheaper alternatives, and it often comes with warranties or guarantees that provide peace of mind.
Overall, investing in quality furniture is a wise decision for both individuals and businesses. It provides numerous benefits that make it worth the initial investment, including durability, comfort, style, and sustainability. In addition, it can increase resale value and provide a sense of pride in ownership. It is also a great way to prioritize health and wellness by providing physical support and relaxation.